This week we have three fashionable women wearing an outfit made by Nigerian designer, Imade Duso. What we love about this outfit is the mix of colour and glass-like illusion on the skirt.
Toke paired her green and pink two-piece with a pink strappy heel and Bantu knots on her hair. Loved how she stuck with the same colour scheme and didn't add a second.
Allysyn adds some Gen Z spice to the look by wearing a pink platform heel. Loved how she stuck to the colour scheme and the earrings too! Very chic.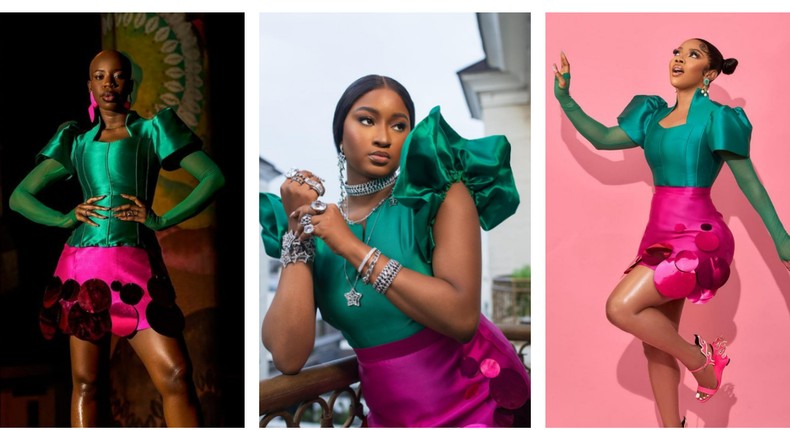 Kim is modelling for Swarovski, so she's wearing a lot of jewellery. Kim pairs hers with a short sleeve version of this outfit. We didn't get to see her shoes, but we are sure she slayed.
We think Allysyn wore it better, what do you think?