Buenos Aires has issued an orange alert due to the blooming blue-green algae – cyanobacteria – that is affecting the south coast and some lakes of Rio de la Plata.
A government official said cyanobacteria are naturally found in water bodies but they can bloom with the lack of winds and water motion.
Cyanobacteria are microscopic organisms common in water and sometimes found in soil. Not all produce toxins but scientists say toxic ones are occurring more frequently as climate change drives up global temperatures.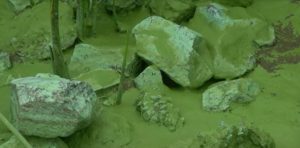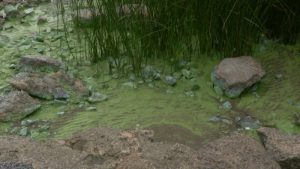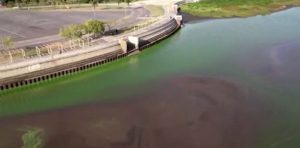 The blooming of blue-green algae or cyanobacteria is primarily caused by the excess of nutrients, such as nitrogen and phosphorus used in food production, in the water.
The presence of the bacteria can be easily spotted as it causes greenish sediment to float on the surface of the water which is clearly visible from the air.
Coming into contact with cyanobacteria can cause skin rashes and burns as well as serious digestive problems if swallowed with seawater.