"The Boys," a satirical superhero comedy that has been one of the most popular shows on TV since its 2019 debut, has unleashed a college-set spinoff called Gen V and is streaming from today, the 29th of September.
"Gen V" is filmed off the walls of Godolkin University, a place that provides beyond the prospect of a successful academic future. It was put together by Eric Kripke, Evan Goldberg, and Craig Rosenberg, all executive producers of "The Boys," and is hosted by Michele Fazekas and Tara Butters.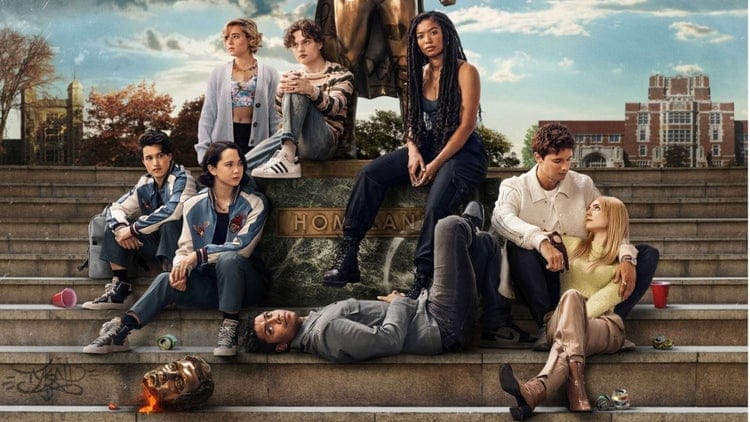 Quite outstandingly, this new spin-off has a very attractive cast, which includes Patrick Schwarzenegger, Sean Patrick Thomas, and Marco Pigossi. In addition are Jaz Sinclair, Chance Perdomo, Lizze Broadway, Shelley Conn, Maddie Phillips, London Thor, Derek Luh, and Asa Germann.
READ ALSO: Court sacks Plateau Speaker, another PDP lawmaker
Additionally, Gen V has appearances from The Boys cast members Jessie T. Usher, Colby Minifie, Claudia Doumit, and P.J. Byrne, as well as guest performers Clancy Brown and Jason Ritter.
The Boy is a college-based superhero series that matches the edginess of the flagship series, skillfully drawing inspiration from it. It's a coming-of-age superhero satire that, in some respects, feels like what needs to be filmed all year round.
As evident in its premiere, the show highlights a pure showcasing of hazards of uncontrolled powers and puberty. It seamlessly balances its hilarious humour and incisive critiques with moments of seriousness, portraying young individuals striving to correct or recover from the mistakes of the adults in their lives.
Each character is burdened by the legacy left by their parents, whether intentional or not. Going forward, the series succeeds in helping them break free from this shadow.
Gradually, each character becomes their truer selves themselves and only has the luxury of time and memory to use their past to mould a better future or now.
Regrettably, Gen V has little enthusiasm for school . Before taking a sharp right turn into a murder mystery that is a part of a larger conspiracy, the first episode has hardly even begun to establish its intriguing social structure.
A twist in the conspiracy plotline abruptly ends Marie's surprise escapades with a fellow student. Unfortunately, the show has taken on a little bit more than it can handle, and its various interests keep running into each other.
It is, however, a spin-off that sticks to the social issue that The Boy preaches.